Course Introduction
Hey there, language enthusiasts! Welcome to "Advanced Grammar Rules: A Comprehensive Guide." This isn't your run-of-the-mill English course. Taught by a seasoned English tutor, we're diving deep into the nitty-gritty of advanced grammar. Why? So you can talk the talk and walk the walk—in the boardroom or the classroom. Let's get to it!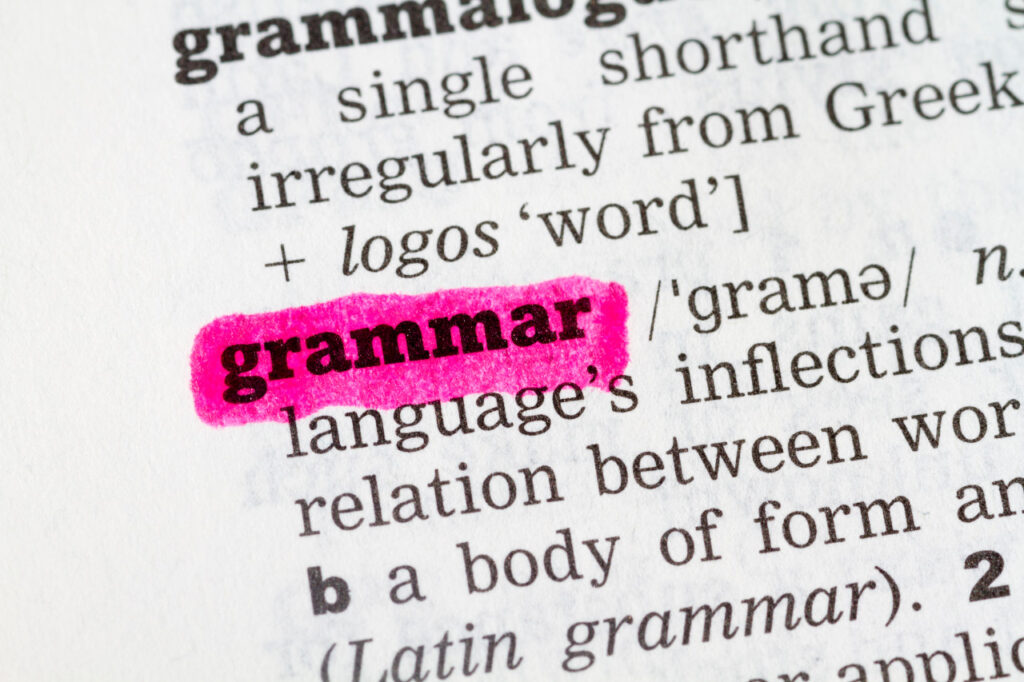 NOTE: Each lesson title is followed by a short definition, an example, and a link to the complete lesson. At the end of each lesson are 2 buttons. One button takes you back to the. course outline. The other button takes you to the next lesson in the series. Enjoy!
Lesson Plan
Lesson 1: The Subjunctive Mood
Definition:
Ever heard of the subjunctive mood? It's all about the "what-ifs" and "maybes" in life. It's used for doubt, possibility, and all that jazz.
Example:
"If I were you, I'd sign up for this course!"
Learn more about subjunctive mood here
Lesson 2: Perfect Tenses
Definition:
Perfect tenses are your go-to for actions that are, well, perfect—completed, that is.
Example:
"She has aced the test."
Dig deeper into perfect tenses
Lesson 3: Gerunds and Infinitives
Definition:
Gerunds and infinitives are the Swiss Army knives of verbs. They can be nouns, adjectives, or even adverbs.
Example:
"I love dancing" (Gerund), "I want to dance" (Infinitive)
Explore gerunds and infinitives
Lesson 4: Conditional Sentences
Definition:
Conditional sentences are the "if this, then that" of the English language.
Example:
"If it snows, make a snowman!"
Understand conditional sentences
Lesson 5: Passive Voice
Definition:
In the passive voice, the subject takes a backseat. It's acted upon rather than doing the acting.
Example:
"The goal was scored by Messi."
Learn when to use passive voice
Lesson 6: Relative Clauses
Definition:
Relative clauses are the sidekicks that give your nouns a little extra oomph.
Example:
"The woman who rocked the stage is my aunt."
Get to know relative clauses
Lesson 7: Parallel Structure
Definition:
Parallel structure is all about balance. It keeps your sentences from tipping over.
Example:
"He enjoys hiking, swimming, and biking."
Master parallel structure
Lesson 8: Punctuation Marks
Definition:
Punctuation marks are the traffic signals of writing. They tell you when to stop, pause, or get excited!
Example:
"Let's eat, Grandma!" vs "Let's eat Grandma!"
Discover the power of punctuation
Lesson 9: Modifiers
Definition:
Modifiers are the spice of sentences. They add flavor and detail.
Example:
"The incredibly cute puppy played joyfully."
Learn how to use modifiers
Lesson 10: Idiomatic Expressions
Definition:
Idioms are phrases that march to the beat of their own drum. You can't take them literally.
Example:
"Break a leg!"
Uncover idiomatic expressions
Course Conclusion
So, what's the endgame? By the time you wrap up this course, you'll be a grammar guru. Whether you're penning an email or giving a speech, you'll do it with flair. Ready to up your English game? Let's make it happen!